Composites Technology Research Malaysia Sdn Bhd
208125-X
Composites Technology Research Malaysia Sdn Bhd (CTRM) was incorporated on 20 November 1990 with Ministry of Finance Incorporated as its principle shareholder. CTRM is entrusted with a strategic role to develop high technology based industry, namely the Aerospace and Composites industries. CTRM's main objective and obligation is clearly to take the lead in developing the advanced composites industry in Malaysia by developing People, Capability and Products.
CTRM started it business operations with the
assemblies and manufacturing of a two-seater composites light aircraft, Eagle 150B. After 25 years in operation, today CTRM is part of the global supply chain in Composites Aero structures for major commercial and military aircraft manufacturers in the world.
Apart from aerospace manufacturing, CTRM has also expanded into sub and major assembly activities and provides composite testing services, composite R&D and R&T, and composite repair competencies which was developed to
provide services in the MRO industry. CTRM diversified its business into marine, automotive and other land transports. In the defense area, CTRM established and operated unmanned aircraft system and pioneered the initiatives to create capability and expertise in highly sophisticated System Integration.
In November 2013, the Ministry of Finance Inc. transferred its ownership in CTRM to DRB-HICOM, a Malaysia leading conglomerate.
Our Vision
To be the CENTRE OF EXCELLENCE for Composites and Aerospace
Our Mission
To be the PARTNER OF CHOICE in Composites and Aerospace through the development of people, capabilities and products.
Group Structure
Management
Board of Directors
Brig Gen (K) Tan Sri Dato' Sri (Dr) Haji Mohd Khamil Jamil
Chairman
Dato' Sri Syed Faisal Albar Syed Ali Rethza Albar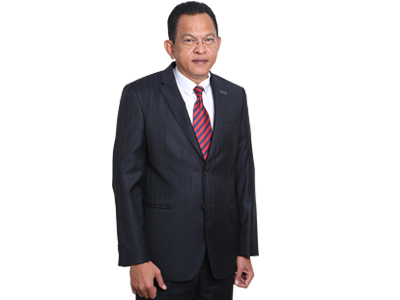 Dato' Abdul Harith Abdullah
Management Team
SHAMSUDDIN MOHAMED YUSOF
GROUP CHIEF OPERATING OFFICER
YIP KOK HING
Chief Financial Officer
CHE ZULHAIMEE ABDULLAH
Head
Human Capital & Administration
NOR AZHAM BAHARIN
Head
Operations Improvement
ZULKERNINE ABD LATIP
Head
Business Supply Chain
SHAHRULNIZAM AHMAD
Head
Business Strategy & Development
ROSLAN ROSKAN
Chief Operating Officer
CTRM Aero Composites
MOHD TAUFIK NORDIN
Head
CTRM Testing Laboratory